Lion's Mane Mushroom Kit
Regular price
Sale price
$35.00 CAD
Unit price
per
Sale
Sold out
Grow lion's mane on your kitchen counter with our fun and easy kit. Simply cut slits in the bag, mist daily with water, and mushrooms will be ready to harvest within three weeks!
About lion's mane
Lion's mane (Hericium erinaceus) is part of the tooth fungus group. Instead of the traditional cap and stem, lion's mane grows as a clump of white spines. It has a long history of medicinal and culinary use.
Kit contents
1.5 kg hardwood fruiting block.
Humidity tent to help your mushrooms grow and stay happy.
60ml spray bottle.

If you already have a humidity tent and spray bottle, choose the "Fruiting Block Only" option.
Cooking

Cooked lion's mane has a taste and texture similar to crab. It tastes great fried in a pan with olive oil and salt, or you can get adventerous and make lion's mane crab cakes!
Ingredients

Hardwood blend, wheat bran, rye grain, and Hericium erinaceus mycelium.
Shipping

We ship anywhere in Canada using Canada Post. We also offer local pickup in Vancouver.
Share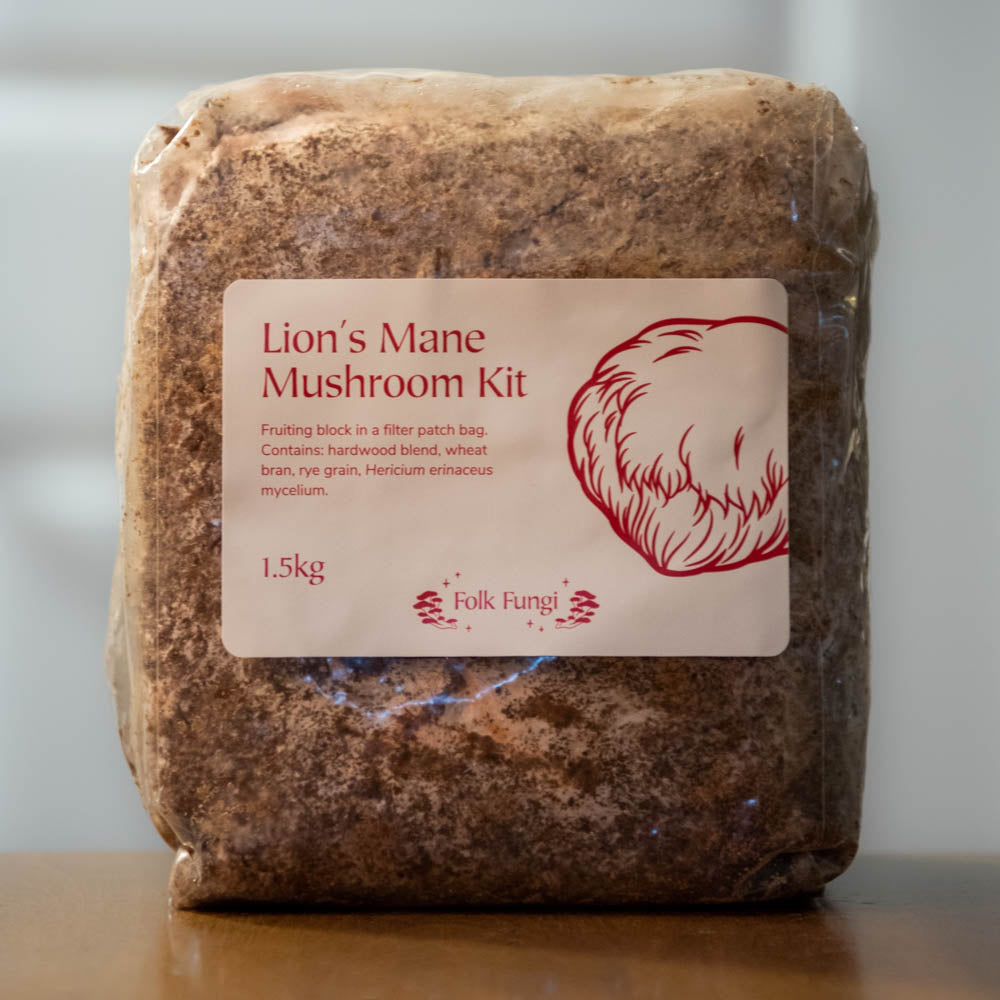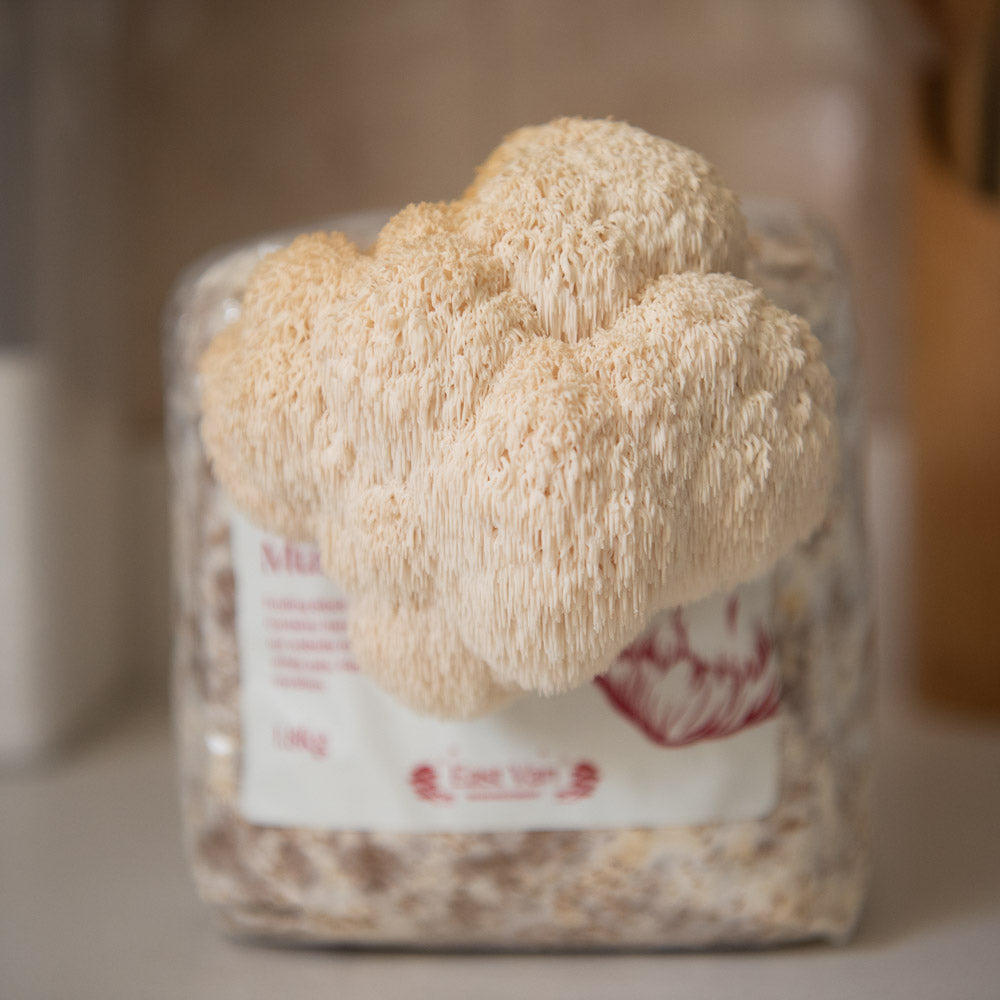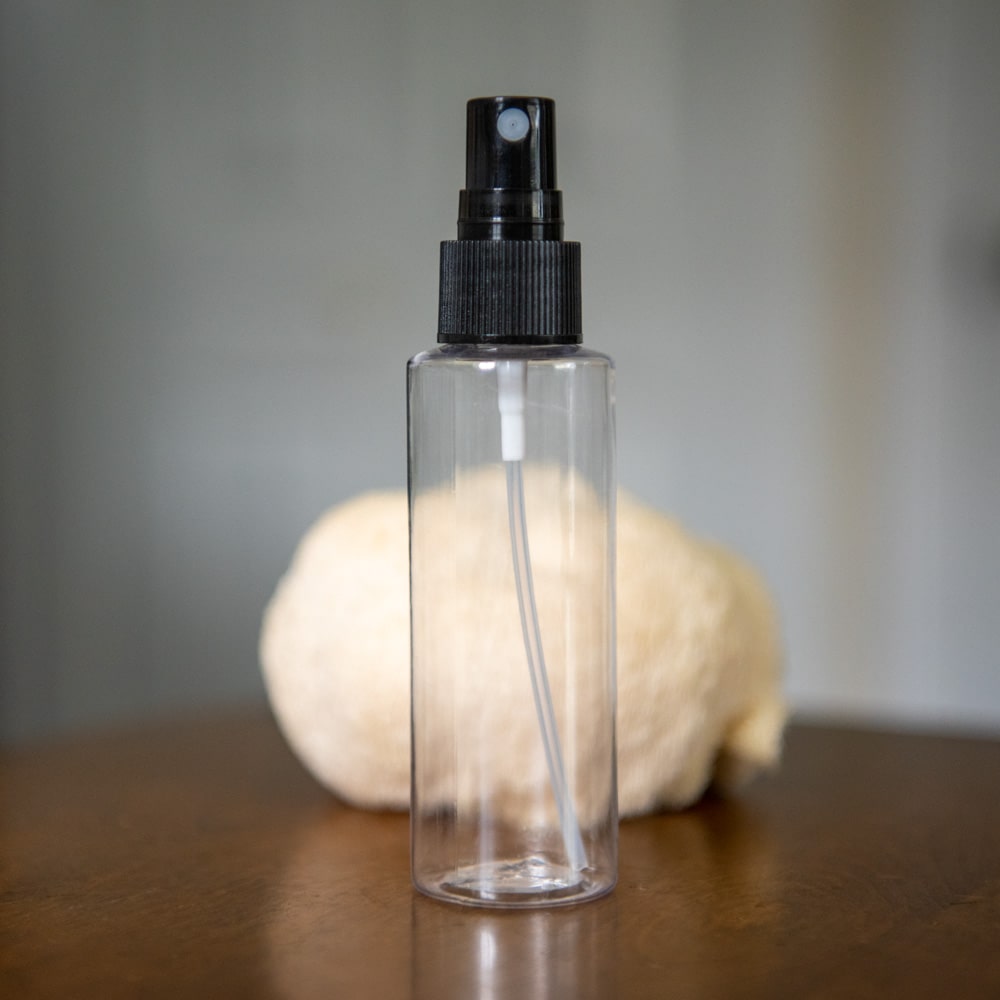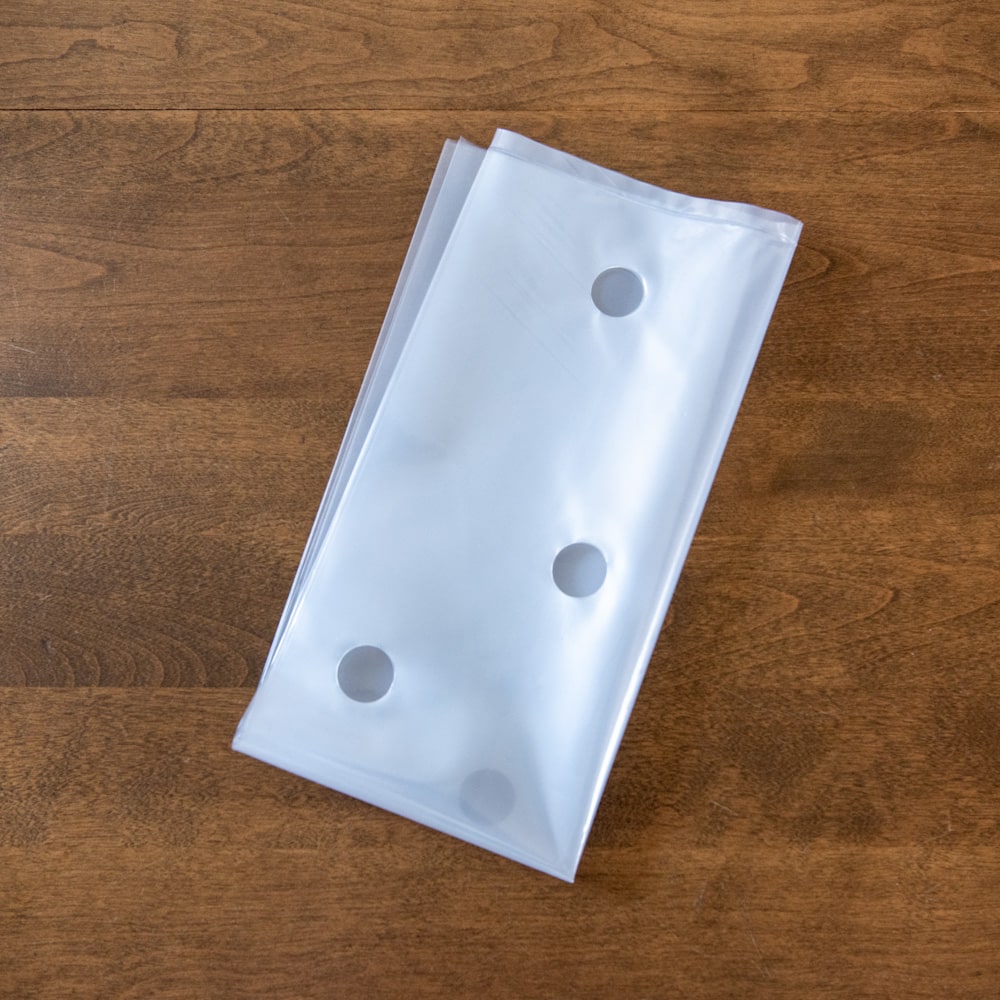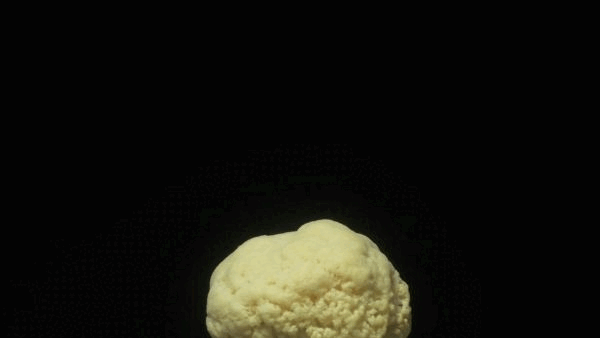 Grow guarantee
We're confident in the quality of our mushroom kits. In the unlikely event that your kit doesn't grow mushrooms within two weeks, we'll provide a free replacement.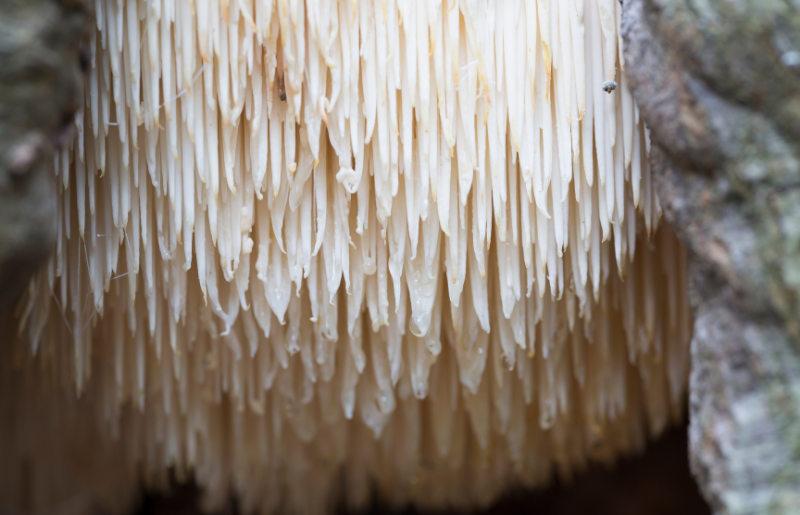 The Essential Guide to Lion's Mane Mushrooms
Looking for a tasty and medicinal mushroom? Look no further than lion's mane.
Read blog