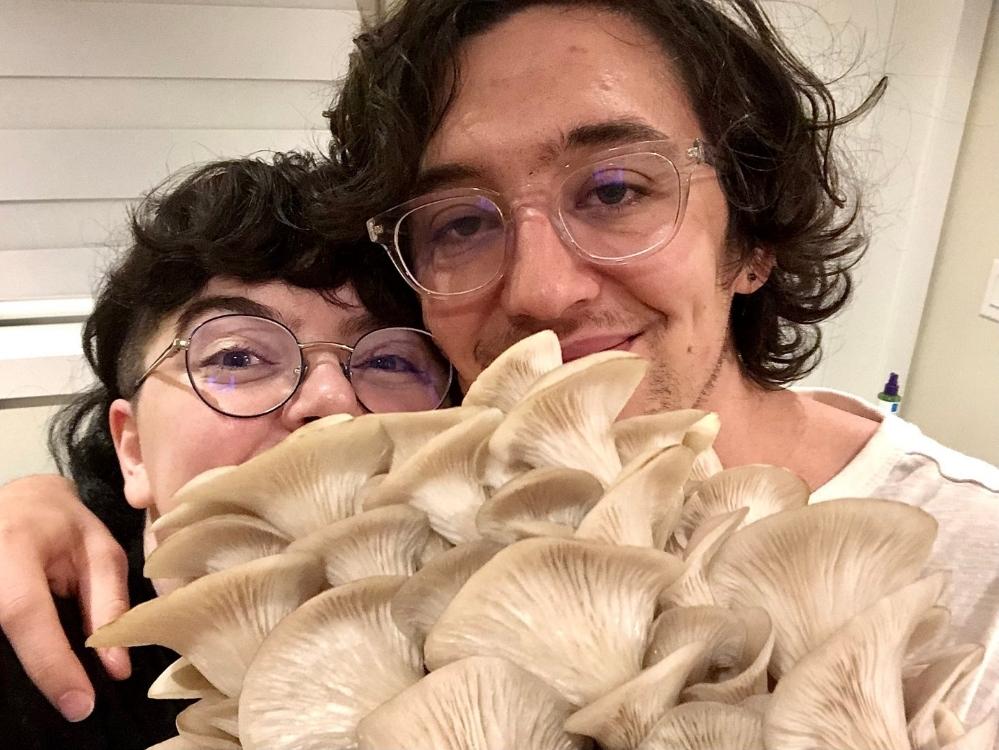 Mushroom lovers
Spenser and sb. became fascinated with mushrooms after watching a mycology documentary. Then, they began finding and photographing mushrooms in Vancouver. Photography turned into growing mushrooms in their home. Now, they want to help you grow mushrooms!
(Folk Fungi was formerly called East Van Mushroomery.)
Things we care about
Growing your own food

There's no better feeling than growing your own food and eating it. (Except for growing your own food and sharing it with a neighbour—that feels pretty amazing too).

Giving back

The world is both a beautiful and scary place, and we want to make it a little less scary. In April, we ran a raffle that raised $247 for distro disco, a mobile free store in Vancouver.

Curiosity

Mushrooms make us curious. How does a mushroom appear, like magic, from a tree? How do we know mushroom caps aren't tiny satellites communicating to aliens?